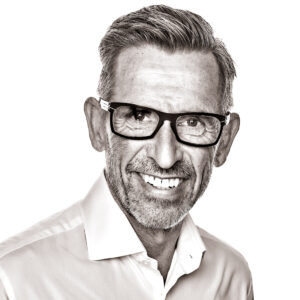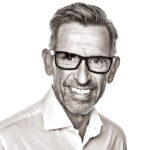 A Master Mariner, with an engineering, computing and business background.
I have been involved in the superyacht industry since 1989 when, following what was supposed to be a short sabbatical, I took command of a Swan 65 sailing yacht owned by Computacenter PLC – I founded and managed their multi-million Pound, Computer Aided Design (CAD) division.
I have been fortunate to sail on iconic yachts such as, ECO, EQUANIMITY, SERENE, KATARA, ULYSSES, AVIVA (98m) and ECLIPSE.
My experience encompasses not only leadership, management, operational, fiscal, and technical areas, but also extends to helicopter operations, new-build and refit, contract negotiation, project management, vessel purchase and registration, Flag and Class. I have also provided conceptual design input on a number of projects.
I came late to environmentalism but in September 2019, around the time of the Greta Thunberg speech at the UN, I had a bit of an 'epiphany' when I looked out upon the large fleet of superyachts anchored off Monaco for the annual yacht show. 
Whilst I stared in awe and could appreciate the design and engineering that went into these masterpieces, I began to feel uncomfortable about their place in the context of climate change.
That lead to many conversations with industry professionals during the show, who, in the main, were in a state of denial, bereft of solutions, and content with business and usual. 
Having done considerable research, I realised we were, like many industries reliant on fossil fuels, part of the problem and needed to change if we wanted to be responsible citizens and help protect the planet for future generations.
As well as my providing support to superyacht owners through my consultancy Three Sixty Marine, I am a speaker/panellist, occasional author, and a leading advocate for sustainable yachting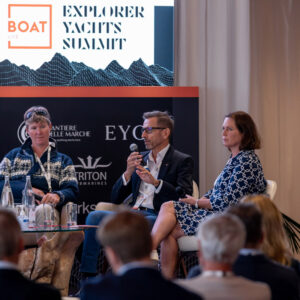 An Associate Fellow of the Nautical Institute, member of the Yacht Club de Monaco and Monaco Capital of Advanced Yachting.